Wohooo!I feel excited guys!Not just because tomorrow is new year but also Running Man won a lot in SBS Awards 2013.Congratulations to all of them!Hwaiting!I love Running Man so muchh!:D
List of the awards
"Friendship Award" :
Lee
Kwang Soo
" High Excellence Program " :
Running Man
" Most Popular Star " :
7 members
"Excellence Award (Male)" :
Kim
Jong Kook & HaHa
"High Excellence Award (Female)" :
Song
Ji Hyo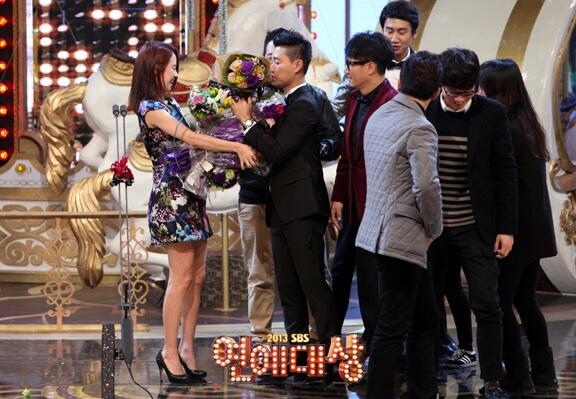 Gary : I want you.
Ji Hyo: Next year,I will have more intimate contacts with Gary oppa.
Kwang Soo: Oh what,I won? *confused,very unepected*
Kim Jong Kook
HaHa
7 members of Running Man
Links Of Running Man SBS Entertainment Awards 2013
Congratulations once again to all of them!Don't worry Yoo Jae Suk oppa and Ji Suk Jin oppa,even though both of you didn't win,I will always support you guys!Both of you are the good MC!Happy New Year!I hope Running Man next year will be more fun and full of love!Aneyong!