Lee Kwang Soo come to Malaysia!Yeayyyy!I'm so excited to hear about that.Plus,I'm more excited when seeing all photos from his fans when he arriving Malaysia.All of them had wait him at the airport.I wish I am one of them,but that's obviously impossible as Kuala Lumpur and Sarawak is farrrr!Huh!I hope that Lee Kwang Soo will come to Sarawak next time with all Running Man members!That will be more awesome and it gonna rock all Malaysia!Hahaha!Ok Izah,no more dreaming!Let us stalk one by one pictures of Lee Kwang Soo fan meeting in Malaysia.Credit to Lee Kwang Soo's fans from Twitter and Facebook.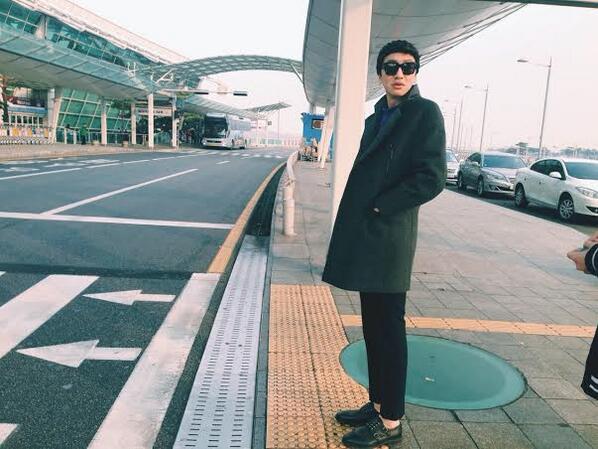 Still at airport before his flight to Malaysia
Lucky fan get to snap picture with him in aeroplane
Finally,he arrives Malaysia!
So lucky that security officer!*envy*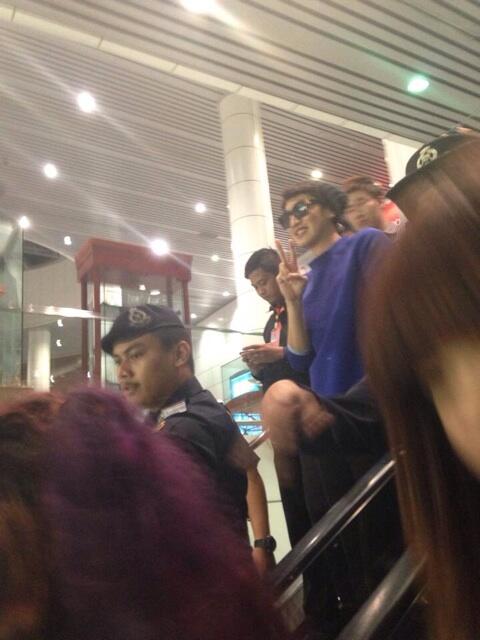 Make a 'peace' sign to all his fans.
Again with his 'peace' pose.Haha!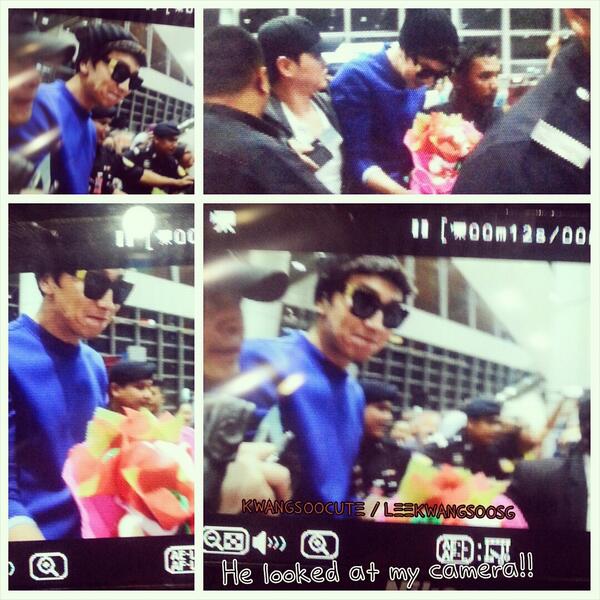 The owner of this camera feels happy as Kwang Soo looked at her camera.Lucky this camera!
Rehearsing
Rehearsing. *awww*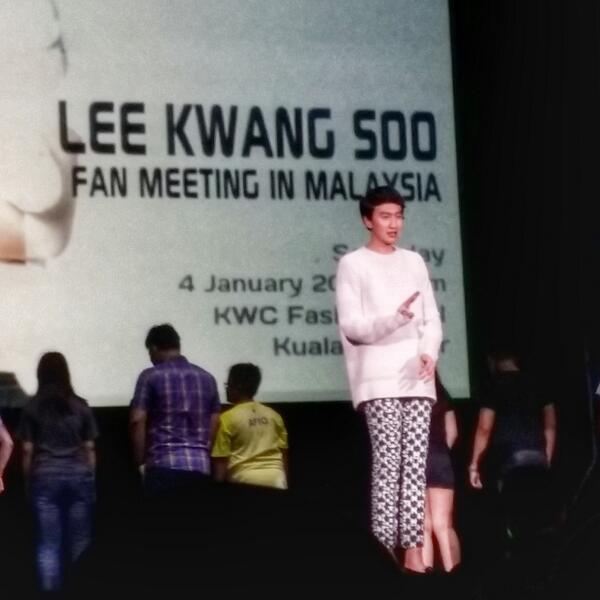 Fan meeting
Playing games with fans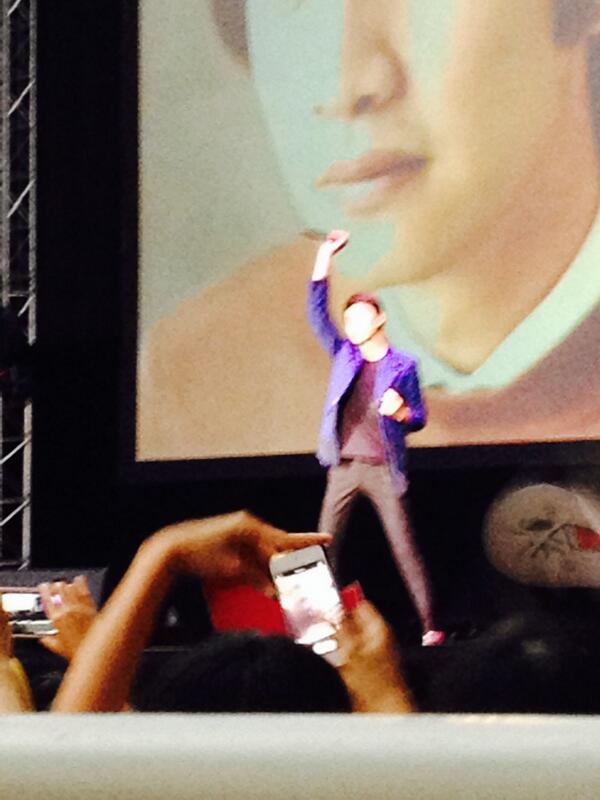 Same pose in Running Man.Hahaha!
Look the way he act!Hahaha!
He's so tall!Lucky abang Baki Zainal get to stand beside him.
Lee Kwang Soo acting cute!
Lucky fan feeds him!
Wow!His talent is revealed!Haha!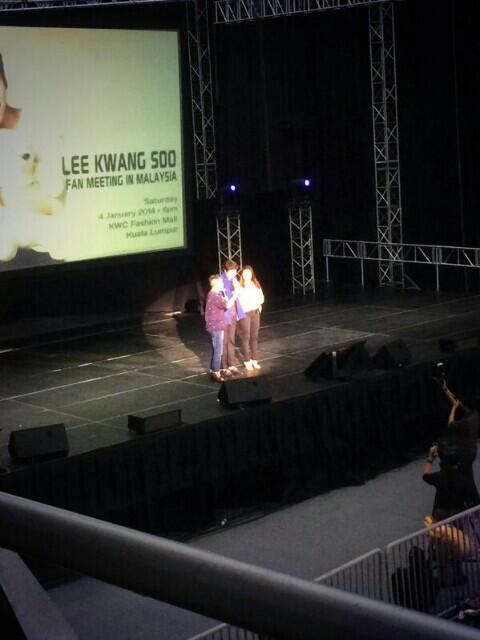 Wow!The policemen is also a traitor!Hahaha!
Thank you Hong Kong fans for wiling fly to Malaysia to see Lee Kwang Soo!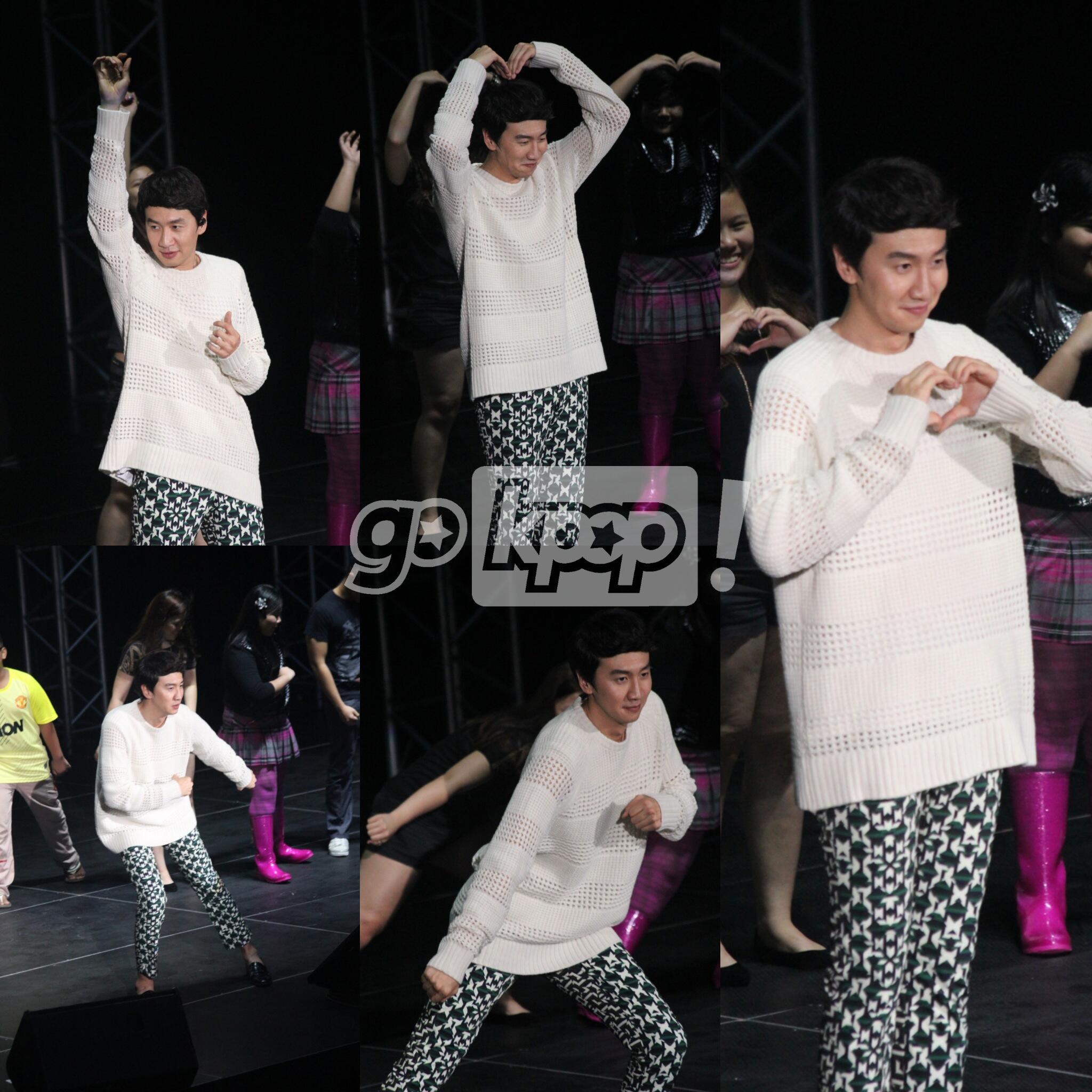 5 poses from Lee Kwang Soo to his fans.So sad!He's leaving tonight.
This is it some pictures I got from Twitter and Facebook.Thank you Lee Kwang Soo oppa for coming here.Thank you too JS Concert for bringing him here.I hope next time JS Concert will bring all Running Man members to Malaysia again.I'm looking forward for that.Lol.Last video of Lee Kwang Soo arriving airport.Do click yaa!
p/s : Kang Gary and Gill Leessang will come to Malaysia too this 11 January 2014.If you want to buy the ticket,
click here
.Let us give them warm welcome like we do to Kwang Soo too!